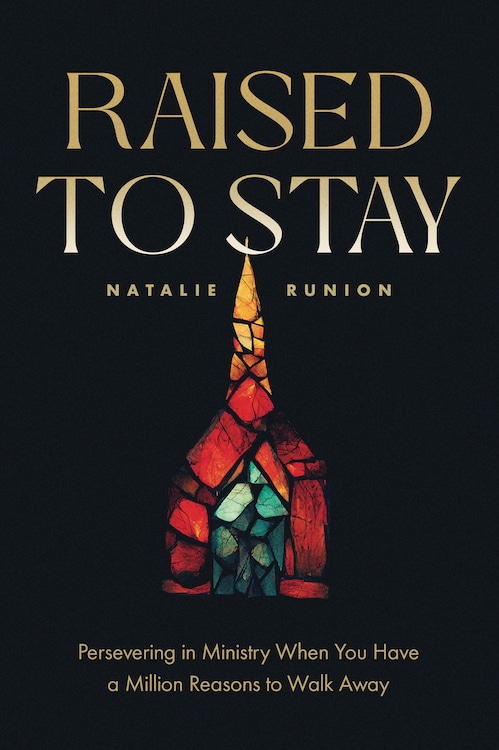 An honest exploration of disappointment with the Church, Raised to Stay is for anyone weary of God's people but longing to keep their faith in God.
God might seem silent right now. God's people might seem not worth the wounds. But hold on as Natalie Runion embarks on a journey for all who are wandering, wondering, and wrestling. Together, we will move toward trusting God again, knowing that even though Christian community may fail us, the love of God never fails.
When we say yes to God, we don't say yes to church politics, ladder climbing, or burnout. We say yes to Jesus. We say yes to hope. We say yes to much that we can still embrace. Through honest words and deeply personal story, Runion challenges us to be part of a generation known for the passionate pursuit of Christ. To be remembered for loving one another, forgiving one another, and persevering with one another in our hunger for God. We aren't quitters. We are the stayers.