World-Class Illustrations Bring Season 1 Stories to Life for All Ages
(COLORADO SPRINGS, Colorado) – Based on Season 1 of the hit television series and the largest crowd-funded media project of all time, The Chosen, David C Cook released today the first graphic novel adaptation of the powerful story of the life of Jesus and his followers, The Chosen: Volume 1, Called by Name.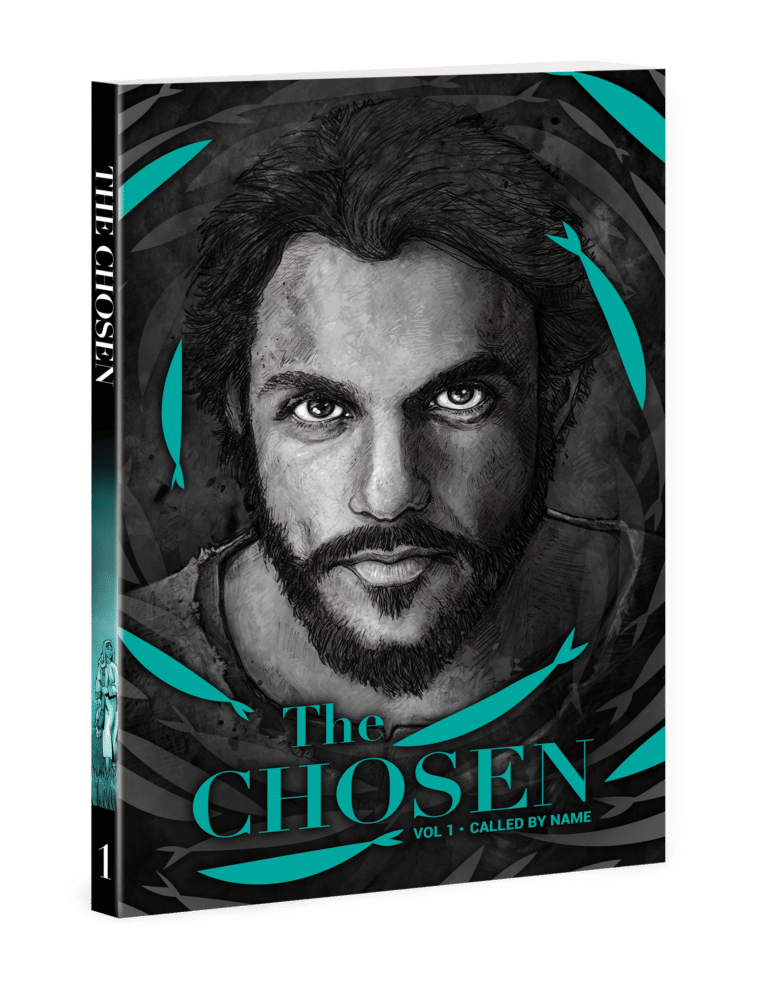 The book is the first in a series of graphic novels that follow the first three seasons of The Chosen. Whether a loyal fan or a newcomer to the groundbreaking show, graphic novel enthusiasts, collectors, and readers of all ages will be captivated by the world-class illustrations and engaging storytelling in The Chosen: Volume 1, Called by Name.
The bookcontains original depictions from the television show now seen through the pen and ink of the talented team from Crux Studios, David C Cook's graphic novel and comic book imprint. Creative Director Chris ("Big Chris") Wood, known for his work on video game titles such as Halo 2 and 3, Call of Duty, and Pirates of the Caribbean, led the artwork and illustrations, bringing the story to life alongside authors Dallas Jenkins, creator of The Chosen, and cowriters Ryan Swanson and Tyler Thompson.
With 200 pages of never-before-seen artwork, the graphic novel features exclusive content that can't be found anywhere else, including four pages of variant covers in the back, splash pages, double-page spreads, and a variety of unique angles on familiar scenes.
Through a dramatic, exciting comic book perspective, readers young and old will be drawn into favorite scenes from Season 1, like Jesus turning water into wine, Mary Magdalene being called from darkness into light, and Simon and Andrew's miraculous catch of fish.
"This project is exciting because the graphic novel genre powerfully speaks to today's youth in a way that they can connect with," said Michael Covington, VP of Publishing and Acquisitions. "David C Cook has a century-long history of creating illustrated Biblical resources and we're very aware of the needs of this generation. The storytelling brilliance of The Chosen combined with the world-class illustrations will absolutely connect with readers of all ages, especially kids."
The Chosen: Volume 1, Called by Name is available now online and at select retail outlets.
For interviews or more information, please contact Cathy Herholdt, VP of Communications, at cathy.herholdt@davidccook.org.
###
David C Cook is a 501c3 nonprofit organization dedicated to equipping the global church with leadership, discipleship, and worship resources to help Christians grow in faith and pass it along to the next generation. Read more about David C Cook and its global ministry outreach at www.davidccook.org.