A fourth grader sits with arms folded, staring at the floor, in the back of his Sunday School class at North Star Community Church in Cincinnati, Ohio. On this particular day, he feels the urge to go see what the other kids are doing. They seem captivated by the activity their teacher is leading, and he's curious enough to let his guard down for a moment to have a look.
The class of 10-year-olds is fully engaged in an experiment involving baking soda, vinegar, and food coloring that tangibly illustrates how Jesus shows up and completely changes a situation. The children are laughing, participating, and best of all, learning about the wonder of God.
The unique, hands-on activity is one of dozens brought to life in the fully digital, customizable Wonder Ink® curriculum, created by leading publisher David C Cook. Rooted in the wonder of the Gospel, Wonder Ink empowers kids to discover the fullness of who they are in God's Big Story—known by God, loved by Jesus, and led by the Holy Spirit.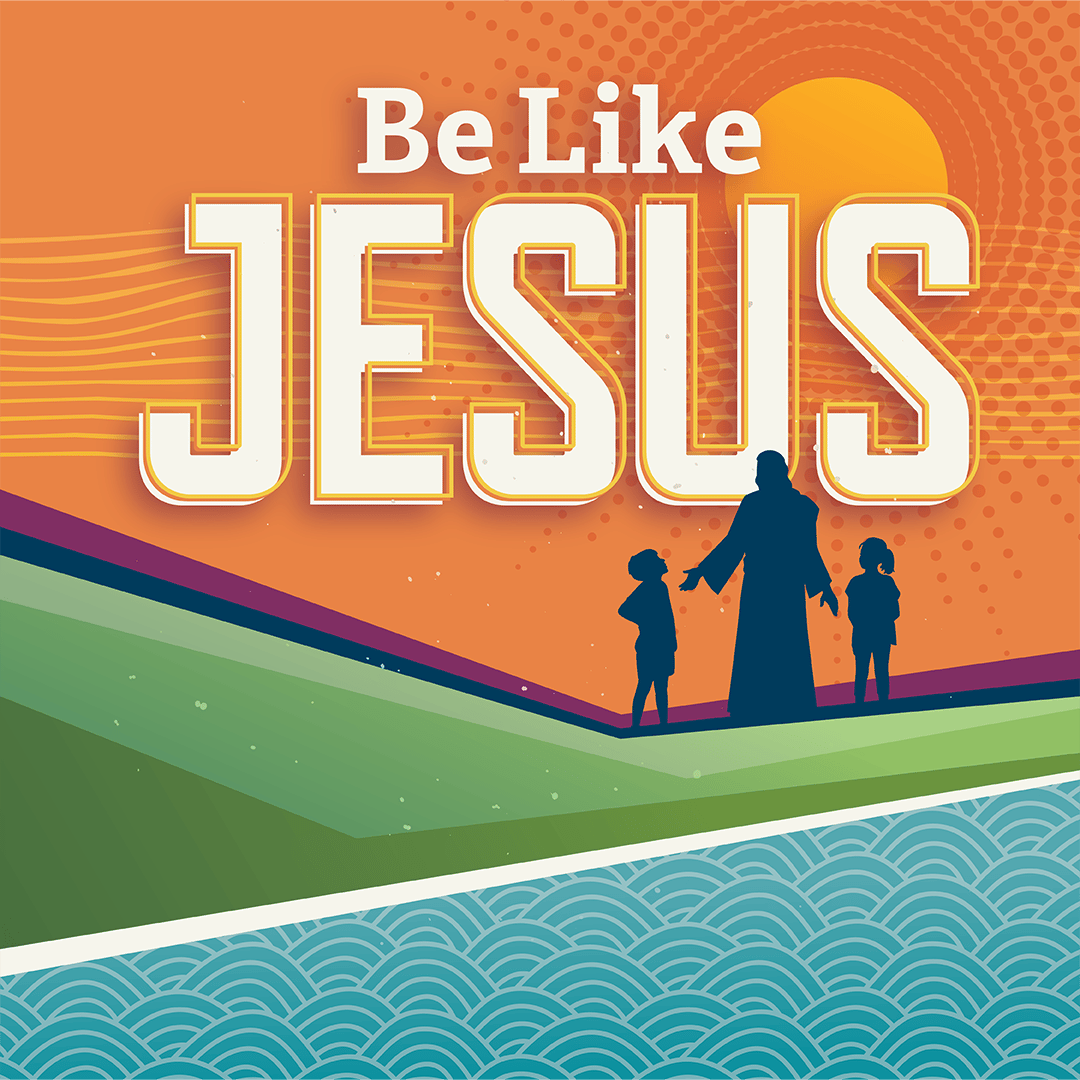 North Star Children's Pastor, Amy Reger, is excited and encouraged by what she's seeing in the children at her church, with just a few months of using Wonder Ink.
"Seeing what the Lord's doing in the lives of our kids is incredible," said Reger. "My whole goal with our kids' ministry is that we create space for an encounter with the Lord. I am a firm believer that engaging with God is vitally important for kids, so we want to create an environment here where every single week they experience the heart of God in their lives. We want them to learn to listen, to pray … and Wonder Ink leads us there so well."
Reger had been looking for a platform that was both creative and enabled teachers to go deeper in Scripture through their lessons. She believes Wonder Ink helps kids experience God more fully in very personal ways.
"It hits all the kids' learning styles, so it's not forcing a kid to learn in a certain way," she continued. "We have a huge foster and adoption ministry here. A lot of them came from super hard places, and they're not 'sit still' kids. They're hands on, tactile. There's a high level of need for that kind of activity with some of these kids."
Kids born after 2010 are known as Gen Alpha – a generation struggling to find connection and belonging in a technology-obsessed, post-COVID world. Additionally, the majority of Gen Alpha kids are growing up in single parent or non-traditional households.
David C Cook President Rick Rekedal believes the church, ministry leaders, and others can help meet this generation's deepest felt need for belonging by connecting with them and pointing them to God.
"We have an opportunity and a responsibility to acknowledge that Gen Alpha has been through an extremely life-shaping experience, quite different from their millennial parents," says Rekedal. "Gen Alpha kids are hungry for community, and it can feel to them that grown-ups really don't speak their language. But there is One who does."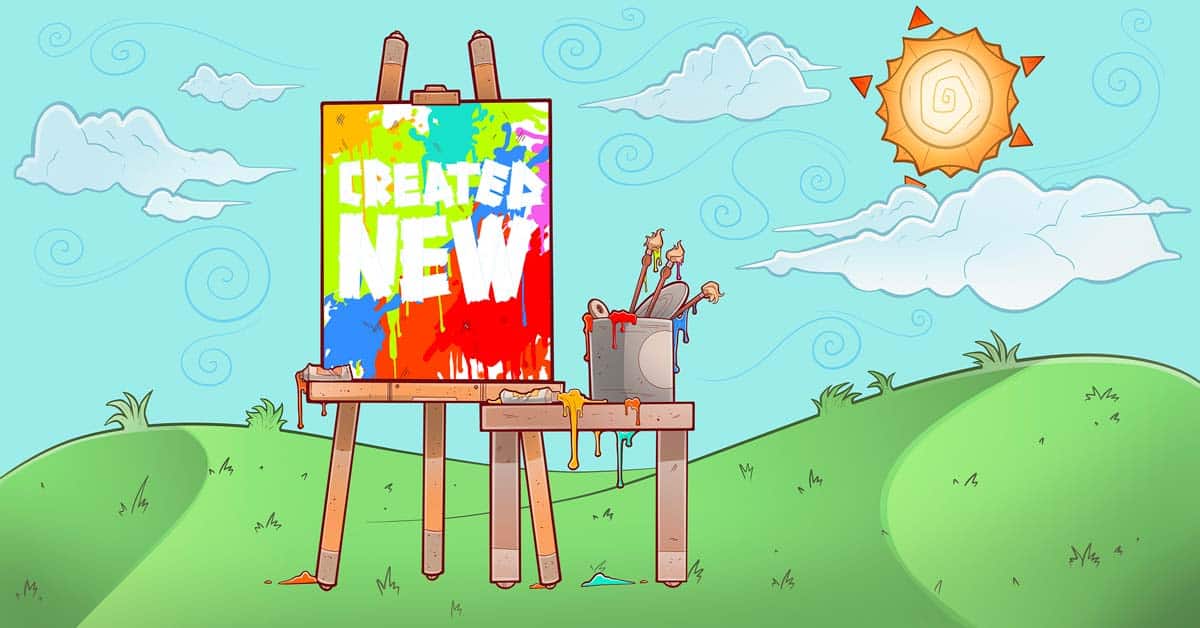 Rekedal is passionate about creating new ways for kids to experience God's love wherever they are and whatever they're going through. "There isn't any circumstance where Jesus doesn't say, 'I see you, and I'm right there with you.'"
A former DreamWorks executive and storytelling consultant, Rekedal's vision is that everything created at David C Cook and Integrity Music—whether Wonder Ink, books, worship experiences, or new media—is focused on making and teaching disciples at every age and stage, especially when so many are looking for a clear sense of belonging.
Lindsay Black, vice president of curriculum publishing at David C Cook, believes kids will grow in their curiosity to know God and have a greater awareness of their need for Him when they are invited into the story of Christ and are shown who Jesus is.
"Wonder Ink helps kids find their identity in Christ as they see themselves within God's big story," explains Black. "When children discover they are known by God, loved by Jesus, and led by the Holy Spirit, their view of who they are shifts. They see themselves as His children. What defines us is how God sees us."
Helping kids find their identity in Christ is a critical mission for children's ministry leaders everywhere, says Amy Reger.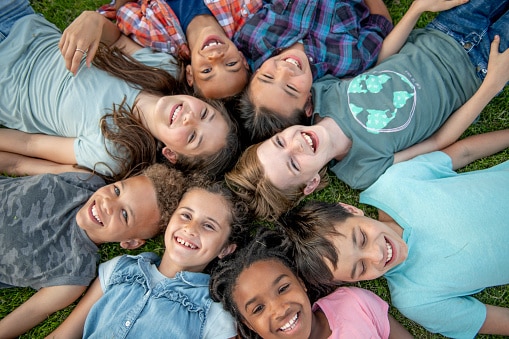 "I think kids are being forced at a very young age to define themselves. They're carrying the weight of defining their identity," she said. "Sharing the gospel from the identity standpoint is making a whole lot more impact on kids."
Beyond Sunday: Building Faith Outside of Church
Brittany Smith serves at Noah's Ark Christian Childcare Center in Waynesboro, PA. She and her team of teachers use Wonder Ink and customize the activities for a daycare setting to help kids from fifth grade to as young as infants internalize the spiritual truths in the curriculum.
About 65% of the children at the center do not attend church and many come from difficult or traumatic home situations, so Smith is excited to introduce them to Scripture and the God who sees, knows, and loves them.
One of the creative ways they're engaging the older, school-aged kids is by using the "Welcome and Curiosity Questions" from Wonder Ink to spark discussion during the bus ride to the center after school.
"One of the questions is posed and the whole bus has a discussion around this question," she explained. "We use those questions as 'bus ride' questions every single week."
Smith says the conversations that have come out of those transition times have been nothing short of life-changing for some kids.
Wonder Ink communicates scriptural truths in age-appropriate ways called "Wonder Truths." Smith shared an example of how these truths are reinforced in day-to-day interactions with children.
"Once while we were talking about God's power, one of the kids struggling to do something said, 'I can't do it. I just can't do it.' And the teacher responded, 'Let me see your muscles. Aren't you strong? You know, Jesus was also strong. Jesus is strong, Jesus is powerful.'"
Smith also appreciates how easily the lessons and activities can be customized based on age, learning style, and life circumstances.
"The customizing piece is huge for us," she said. "We're talking about a center with learners with all different learning styles. Looking at all the activities from an academic standpoint, all the avenues of how the Bible is taught, what I see is that different learning styles are met in a multitude of ways. So at least once a week, no matter what your learning style is, you are able to dissect and chew on that information [in a way] that meets your learning style best."
Even the littlest ones at Noah's Ark are benefitting from Wonder Ink's interactive lessons.
"When we did [the lesson on] when the Red Sea was parted, we had blue streamers hanging from the ceiling. We had teachers carry babies and walk through the streamers as they parted the Red Sea and repeated the 'Wonder Truth,'" she explained. "We also had some play fish on the floor. We placed our babies on their bellies doing tummy time and grabbing for fish. And every time they grabbed a fish, we said the 'Wonder Truth.'"
Wonder Ink also enables families to continue learning together through a full-service digital platform of at-home resources called the Family Portal.
"Wonder Ink's Family Portal gives families opportunities to all the benefits of Wonder Ink at home, every day of the week," explains Lindsay Black. "It helps make talking with your kids about faith more natural and helps parents take curious moments as an opportunity to open their eyes to wonder and the heart of God. Getting to watch and experience the same Bible story that children experienced at church is a helpful tool in faith conversations. Ultimately, the hands-on activities, Bible story videos, and discussion questions give families an opportunity to grow in faith together."
To learn more about Wonder Ink, please visit https://wonderink.org.