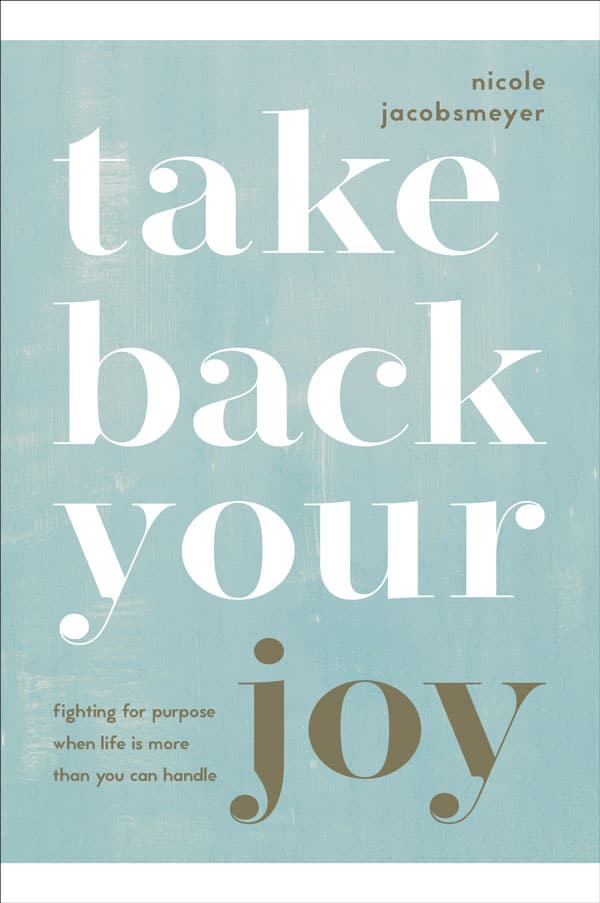 After experiencing a number of traumatic events in the space of a decade (assault, depression, miscarriage, cancer), Nicole Jacobsmeyer was left feeling defeated and ill-prepared for the trials she faced. With a devastated heart full of questions about the God she was raised to love, Nicole questioned if He had given her more than she could handle.
But there is always more to the story with Christ.
Trial after trial, Nicole allowed God to strengthen her faith, and now she shares  biblical strategies that carried her through:
stay grounded in God's Word
serve others
choose forgiveness
give up control
and many more!
Take Back Your Joy gives readers a renewed sense of hope, a reassurance that we're not alone in our doubts and questions, and a clear sense of purpose even in hard times.